Chair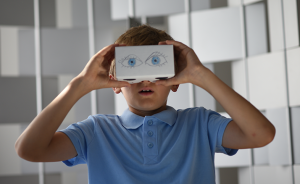 At Eastern AHSN everything we do is driven by our desire to turn great ideas into positive health impact, both improving healthcare and generating economic growth. We connect health and social care providers with researchers and industry in our region to accelerate the spread of service and technology innovations – all with clear focus on improving people's health outcomes. We champion evidence-based, collaborative solutions and support networks to enable widespread adoption.
Eastern AHSN is part of a national group of Academic Health Science Networks established by the NHS to convene all partners in the health sector to develop and deliver innovative care. We are however independent of the NHS, being set up as a company limited by guarantee.
Our current chair is stepping down after a highly successful time in office, during which Eastern AHSN has undergone significant transformation and expansion. The organisation is now widely respected as an important catalyst for change in the East of England's health and care system and an influential source of support to the health and life sciences tech and start-up community in Cambridge and the wider region.
The new chair will guide the board and senior management team in its work across a health economy that serves a population of over 5 million people and is home to some of the greatest science and the most brilliant health and care practitioners in the world. We want our region to benefit from both, creating better health outcomes and more prosperity.
The role
The Chair will provide clear and inspirational leadership to the Board and will be an ambassador for Eastern AHSN nationally, regionally, with healthcare and industry partners.
They will play a central role in supporting the development and delivery of the organisation's strategic agenda, whilst ensuring high standards of probity and governance.
They will lead and support the role modelling by the Board of the organisation's values-based and dynamic culture enabling grounded debate with contributions from all Board members.
The candidate
A demonstrable personal leadership track record gained at board level and ideally with prior experience of chairing complex organisations or committees and the capability to be able to handle multiple agendas and stakeholders.
A strategic thinker with strong intellect and commercial acumen, and the ability to contribute to the shaping and development of Eastern AHSN and the wider AHSN Network, its strategy and performance.
A team player with excellent interpersonal and communication skills, able to bring insight, challenge and support to the Board.
The closing date for applications is 17th November 2021, and interviews are expected to take place 6th December 2021.
Find out more about this role
Hear from the current chair, Elisabeth Buggins CBE:
Click here for further details on the role, Eastern AHSN and the impact we are making to our region.
For information on how to apply please contact Per Reiff-Musgrove, Company Secretary on [email protected].
Learn more about careers at Eastern AHSN.
Back to careers