The Cytosponge enables testing in primary care for Barrett's oesophagus, a condition that can increase a person's risk of developing oesophageal cancer. A big challenge with this type of cancer is that many people don't realise there's a problem until they start to have trouble swallowing. Often, these symptoms aren't recognisable until a later stage in the disease.
Created by Cyted, it's a cheap and simple test that can be done in a GP surgery instead of a referral to hospital for an endoscopy.
Following a proposal supported by Eastern AHSN, the government has announced a 3.5 million funding boost to trial the use of the Cytosponge TFF3 test to diagnose Barrett's oesophagus in patients with symptoms such as heartburn in primary and secondary care settings.
How does Cytosponge work?
Cytosponge is a small coated pill on a string that contains the sponge. It's easy for people to swallow, and when the pill reaches the stomach, the coating dissolves and the sponge expands. The sponge collects cells from the lining of the oesophagus as it is pulled back up and is then sent for analysis, where pathologists will use a simple antibody test to spot the signs of the patient being precancerous.
About Cyted
Cyted is enabling the earlier detection of disease, providing products and services that combine proprietary artificial intelligence technology and digital diagnostic infrastructure with next generation biomarkers.
Find out more about Cytosponge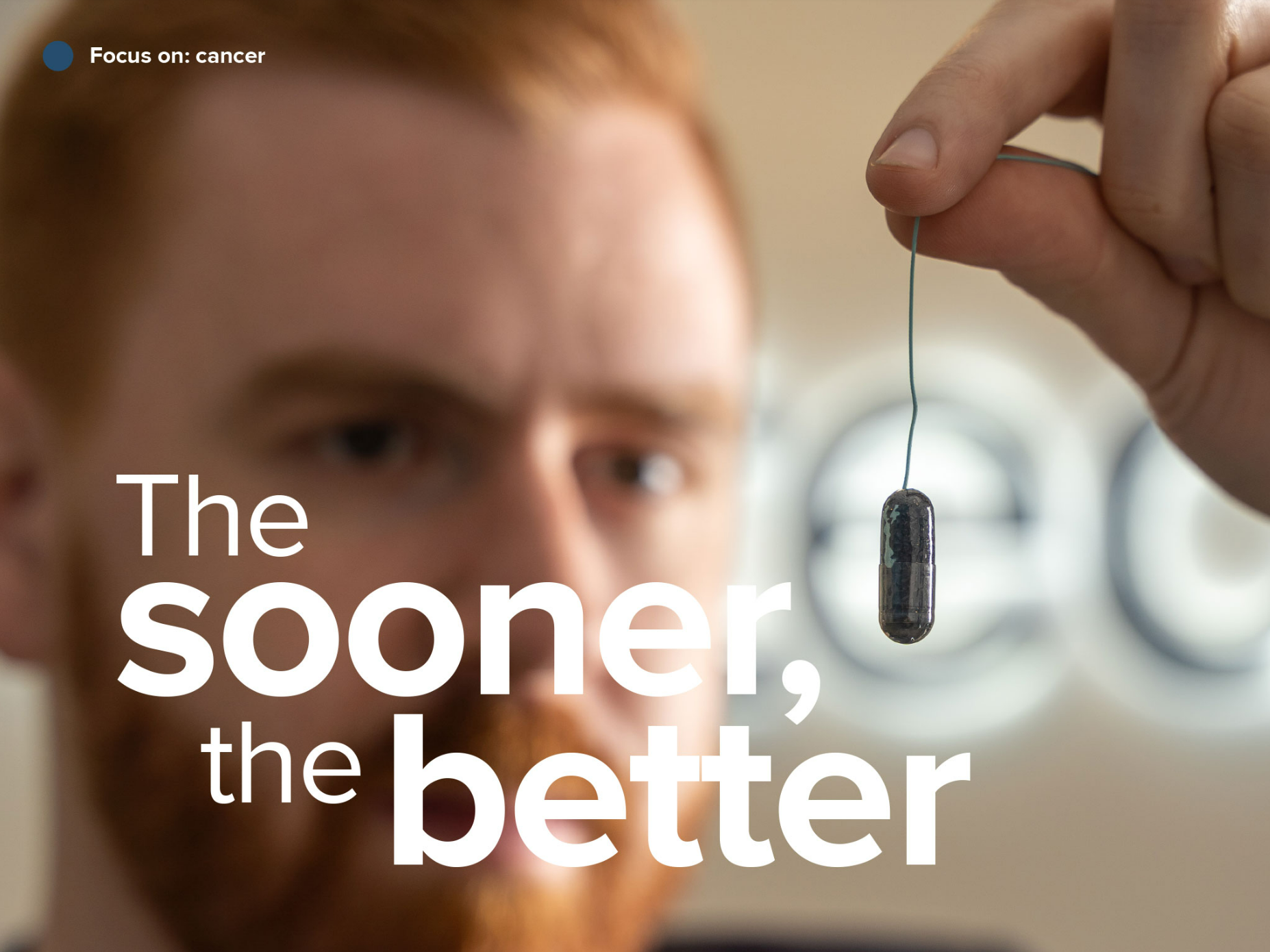 The sooner, the better
Dr Jag Ahluwalia, Chief Clinical Officer at Eastern AHSN, explores where innovation is helping to identify cancer earlier.