Cardiovascular disease (CVD) is the single biggest condition where lives can be saved by the NHS over the next 10 years, according to the NHS Long Term Plan. It affects around seven million people in the UK and is responsible for one in four deaths in the UK; that's more than 160,000 deaths each year and includes more than 40,000 people under the age of 751.
It is also estimated that around 620,000 people in the UK have a genetic risk which puts them at an unusually high risk of developing heart disease and at least 12 young people (aged under 35) die every week from an undiagnosed heart condition. Eastern AHSN is commissioned by NHS England to help address the identification and prevention of conditions linked with cardiovascular disease (CVD) across the East of England with a particular focus on lipid management, familial hypercholesterolaemia, atrial fibrillation and high blood pressure. We also host the East of England Stroke Forum.
For more information about our work in cardiovascular disease prevention, please contact [email protected].
Lipid management
Lipid is the scientific term for fats in the blood. The two main types of lipids that affect heart disease are fatty acids, which can combine to form fats called triglycerides and cholesterol.
High blood cholesterol is a significant risk factor for developing heart and circulatory diseases and can be caused by lifestyle factors including eating saturated fats, activity levels and genetic factors. There aren't usually any typical signs you have high cholesterol which is why it's so important to get it checked out. Being a hidden risk factor means it can happen without people knowing until it's too late.
The aim of lipid therapy is to decrease the risk of heart disease by lowering harmful cholesterol levels. Doctors often recommend that people at risk make lifestyle changes, such as eating a diet lower in fat, exercising, and losing weight. If lifestyle changes alone do not lower cholesterol levels enough they may be recommended medications.
Treatment can significantly reduce the chances of having a cardiac event, which is why Eastern AHSN is working with local healthcare services to improve lipid management in the region.
Areas of work
Increasing awareness and adoption of the NICE-endorsed lipid management pathway which supports uptake of lipid lowering therapies for eligible patients
The AHSN Network is a delivery partner for the introduction of novel therapies into local lipid management pathways
Piloting case finding tools to identify patients most at risk, using a population health management approach
Addressing health inequalities as they relate to CVD prevention
Supporting clinical pathway transformation and new models of care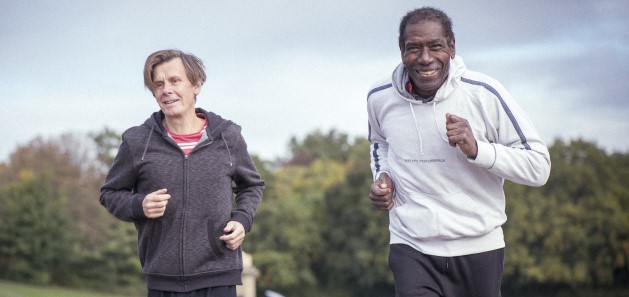 Familial hypercholesterolaemia (FH)
One of the causes of cardiovascular disease is inherited (genetic) conditions. These are conditions which can be passed on through families, affect people of any age and may be life-threatening.
One inherited condition is familial hypercholesterolaemia (FH) which causes extremely high cholesterol levels and is estimated to affect around 1 in 250 of the UK population. Without treatment, FH can lead to heart disease at a very young age and people with undetected FH are four times as likely to have a heart attack or stroke than the general population1.
However, once it's been diagnosed, it can be treated with medicines and a healthy lifestyle. We are working with the NHS to support the targets outlined in the NHS Long Term Plan to increase FH detection from the current levels of 7% to 25% by January 2024.
Areas of work
Increasing the detection of FH via a population health management approach
Developing and embedding FH pathways in primary and secondary care
Implementing the FH child-parent screening pilot across the East of England, in which children are tested for the condition in routine immunisation visits to their GP. If they are found to carry an FH gene, both parents and siblings are then tested to determine if they also have the condition t. Research shows that child-parent screening for FH identifies approximately one new case per 70 children screened2.
Supporting digital family history tools
This is a national AHSN Network adoption and spread initiative. Healthcare professionals can access training on FH on the RCGP website.
Atrial fibrillation (AF)
Atrial fibrillation (AF) is one of the most common forms of abnormal heart rhythm (arrhythmia) and a major cause of stroke.
Around 1.5 million people in the UK have been diagnosed with atrial fibrillation. It is estimated that there are at least 270,000 people aged over 65 with undiagnosed (or silent) atrial fibrillation in the UK and around 1 in 8 people are not treated effectively1.
Detecting AF early and making sure people are given optimal treatment – usually blood-thinning medication to prevent clots (anticoagulants) reduces the risk of stroke by two thirds3.
The Atrial Fibrillation (AF) Programme was a 2-year national programme mandated by NHS England until March 2020, which Eastern AHSN is continuing to support in the East of England.
We are currently supporting a pilot with Suffolk and North East Essex Integrated Care System using remote monitoring to understand and evaluate the acceptability and feasibility of identified patient groups self-monitoring for atrial fibrillation (AF), whilst providing a suitable pathway for treatment without adding additional pressure onto primary care. For more information, contact [email protected].
Areas of work
Supporting the earlier detection of people at high risk of AF through the optimisation of remote technologies such as Fibricheck and Zio XT patch
Reducing geographic variation by focussing on areas with lower than expected prevalence and treatment rates of AF to improve diagnosis rates
Optimising treatment of those who have already been diagnosed with AF
Continuing to embed the AF toolkit, which draws together methodologies, resources and support for commissioners and clinicians working to reduce AF-related strokes.
Blood pressure
High blood pressure is the leading modifiable risk factor for heart and circulatory disease in the UK with an estimated 28% of adults in the UK having high blood pressure. However, it is estimated that at least half of those who are diagnosed are not receiving effective treatment and up to 4.8 million remain undiagnosed.
The Blood Pressure Optimisation Programme, delivered by Eastern AHSN in partnership with NHSX and commissioned by NHS England, launched in January 2022. This intervention aims to prevent heart attacks, strokes and dementia in patients with hypertension through improving the management in primary care.
Our primary focus is supporting primary care networks (PCNs) to implement the UCL Partners Proactive Care Framework for hypertension as part of NHS Proactive Care @home. This includes helping PCNs to promote the framework, implementation and introducing digital and non-digital self-management pathways. The secondary focus is to increase the detection of patients through case finding interventions including home blood pressure monitoring.
Webinar: Hypertension in primary care: transforming the prevention of cardiovascular disease (June 2022)
(on completing the simple form a password will be provided)